Huge! Grabien Announces Release of New CityMonitor Tool
09/03/2021
---
Media colleagues —
We're absolutely amped to announce the latest addition to Grabien's production suite, The CityMonitor, a feature under development for almost two years now. 
Like the NewsMonitor, the CityMonitor enables Enterprise clients to simultaneously monitor, and clip, multiple news feeds on the same screen, albeit on a local level. 
As an example, if you're producing a local radio program in New York, you can now monitor every major local news feed on the same screen — from both TV and radio!
Our engineers have also been hard at working updating our transcription technology so that every news feed, including radio, now comes with time code-embedded real-time transcripts, so you can create clips simply be selecting portions of the transcript you'd like clips of. 
Better still: All of these news feeds are being archived in our NewsBase, so they can be searched, reviewed, and clipped ex post facto. As of now we have no expiration rules, so our archives will only grow deeper and more comprehensive.
Included is an upgrade to our existing NewsMonitor tool, which previously only included national news feeds. Now clients can customize exactly which channels they want to monitor, both local & national. So if you're producing a show out of Miami that also covers national news, you can use the NewsMonitor to monitor both national feeds as well as local feeds in Miami — on the same screen. As you can see below, clients can now expand the NewsMonitor so that it includes dozens of news feeds: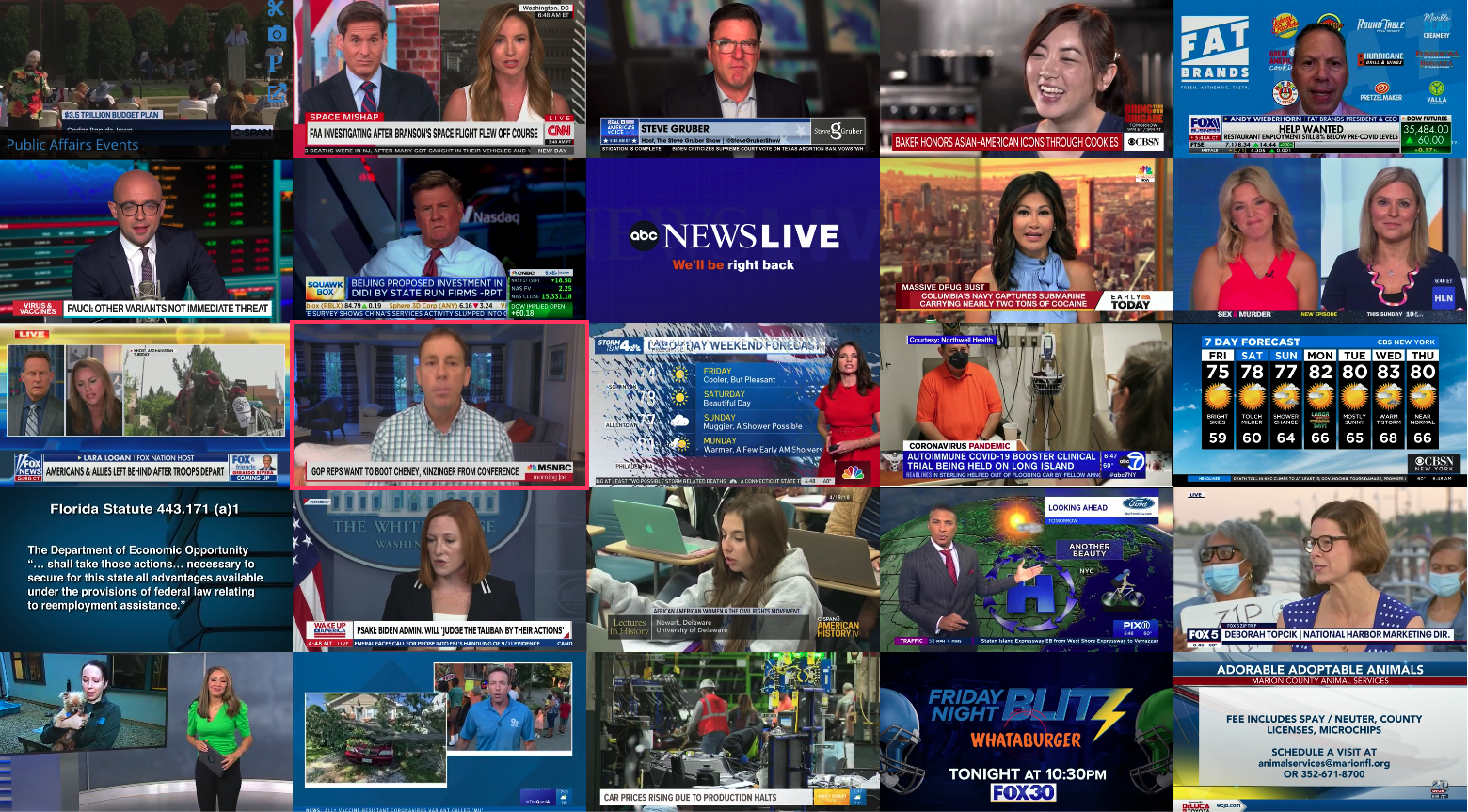 The CityMonitor is starting out with the biggest news markets in the U.S. — New York, D.C., Los Angeles, Miami, Dallas, Atlanta, Chicago, Detroit, Cleveland, Tallahassee … — and we're constantly adding more markets and more stations. 
The request line is open! If you're an Enterprise client and would like to see a specific station and/or program added to our line-up, contact us and let us know. We'll get it added ASAP.  

Happy Clipping!
Grabien